---
What is tantric sex? A little of history
Tantra is a behavioral philosophy that has its first records, more than 5000 years, in a region that today is India. The region was occupied by an ethnic group called "Dravida" in which matriarchal, sensorial and derepressor values ​​were practiced. Tantric culture, over the centuries, has been repressed and replaced in India by patriarchal values ​​and other dominant ethnicities.The ancient Tantric culture and wisdom was much persecuted and had to be hidden and cared for not to be forgotten or destroyed. But in the mid-twentieth century, an Indian master, Osho, started a movement called Neo-Tantra. Osho has rescued many of those values ​​from classical Tantra and associated them with a therapeutic practice oriented towards modern Western man.

Osho used a derepressing and libertarian methodology, where sexuality was treated spontaneously and naturally. the Tantra of Osho contributed so much that Tantra was treated almost like synonymous of a mystical sexuality and often to be confused with promiscuity and libertine.
What is tantric sex in today's society?
Nowadays the so-called "tantric sex" is a very controversial term among tantra practitioners. It has already fallen into the mouths of the people and is treated as a simplification of something much greater, which is tantra. In some settings it is trivialized, even linked to sexual promiscuity or prostitution.
But it's alright. In my view, "tantric sex" is a valid term and is often a gateway for those who wish to explore their sexuality in a deeper way and have truer experiences.
Yes it is. It is possible to live transcendental orgasms, oceanic orgasms, hyper orgasms and much more …
In this article I will bring you the main concepts related to tantric sex and offer free tools used by the main tantric therapists of the country to start you without fear of making mistakes.

Tantric consciousness is growing
The number of centers working with "Tantric Therapy" grows daily. Environments that offer "active meditations", "tantric massages" and seek to bring to their clients new experiences in the field of sexuality and transcendence. They promise, and often succeed in meeting the goal of leading their clients to experience Buddhahood of consciousness through the therapeutic use of sexual energy.
Read also: Tantric massage: What no one has told you yet.
But it is important to understand that this is not a magical and miraculous work to achieve extraordinary states of pleasure. It is possible to experience orgasms on another level. But this is a work, above all, meditative, of sensory development, expansion of consciousness and improvement of human sexuality.

Tantric sex is not for everyone

Tantric sex is not for everyone. There are those who, for example, go into a tantric therapy session and get frustrated. Usually they are people who are looking for a "magic pill of pleasure". They are immediate and do not understand that Tantra requires delivery and a few more things from those who practice it.To begin with Tantric sex, one must first of all be willing to forget all that one knows about sexuality and open oneself to a new and meditative experience. Some people flee from this word "meditation" because they associate it with something boring, bland and without any intensity.But here it is just the opposite. The meditative state is a state of maximum alert, of presence, of non-judgment. A state of surrender and dissolution of the intellect that usually judges, categorizes and sabotages experiences. The meditative state is a state of being 100% present, of being TOTAL there at that moment and indulging in the sensations without shame.And that's a big challenge. Especially for those who live an excessively intellectual life and are not accustomed to release their own feelings, their own emotions and always live in the planning of tomorrow and in the judgment of what happened yesterday.

Tantric sex x toxic masculinity
Another necessary thing for those who want to practice and feel what tantric sex is is to forget everything they know about traditional sex. Men should forget these concepts of what a thrill it is to be a little woman and set aside all that they have learned about sex in pornographic movies and men's bar wheels.
All concerns related to sexual performance and virility only serve to disrupt. Tantra is not a path of the mind, of reaching goals. These concerns take the individual out of the sensory field and boycott most experiences who have any deeper meaning.
In tantric therapy we use orgasm as a tool to "kill the ego". That is. Orgasm is a kind of "moment of death". At the moment of orgasm the individual thinks nothing, does not judge anything. It just IS.

The orgasms described by tantra practitioners are full body orgasms, expanded orgasms, in which people often report a sense of loss of bodily limits. Many relate a deep connection to their innermost nature and existence around them.Tantra is related to a sensory path. It is based on values ​​and characteristics that are essentially feminine, such as surrender, amorousness, trust, intuition, creativity. Therefore all these egoic performance needs only disturb a tantric experience.

Time to practice!

That said the next step for those who wish to venture into tantra is to practice. There are various forms and meditations that aid in this process. For those who are beginner and wish to have a first contact with some initial techniques we offer our free workshop on tantra.So, to participate is very simple. Simply put your email and sign up, you will receive videotapes in your email for a week.

In addition to developing sensorially and getting started in tantra, you will have in hand very valuable tools to experience experiences with presence and totality. You will also learn couple meditation techniques that you can practice with that special person.
But be careful! We do not recommend doing these exercises with anyone.
Because they are practices that, above all, create and deepen bonds of love, trust and intimacy. They promote connections at varying energy levels and are designed for couples who wish to go deep in their relationships.
Above all they should be practiced with someone in whom you already have a certain level of confidence. Someone with whom you feel the urge to be as authentic as possible. Or at least someone with whom you sincerely wish to develop that trust and surrender.

Let's go a little further?

And for you who have already done our free workshop or other experiences with us and want to take another step in techniques related to tantric sex we have prepared articles showing what are and how to do tantric massages for men, Lingam massage, and tantric female massage , the Yoni massage.
These are the articles:

If you already know tantra and want to really go deep in this development and get to know our complete method on tantric sex with all meditation techniques, massages, sexual practices and personalized mentoring, know our Tantric massage and sexuality course.A new sexuality awaits you!
Comentários
---
Posts Relacionados
---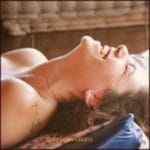 Tantric massage: what no one has told you.
Tantric massage Do you want to know what a tantric massage is? Do you want to know all the benefits and how to perform a tantric massage on your partner today?  Do you want to learn to practice incredible tantric techniques with free video lessons? So follow the thread, that in this article you will […]
Comentários
---
What are "therapeutic orgasms"?
Is this serious? Many people are suspicious when it comes to "therapeutic orgasms." For there is a moral haze that does not let us see the importance of this kind of work. The orgasm has to do with authenticity, with being honest with yourself, being free of limiting dogmas. A therapy that aims at healing […]
Comentários
---
36 questions that will make you fall in love with anyone
This questionnaire is part of a 1997 experiment on how to create intimacy. The study ended with the marriage of two of the participants. It returned to gain importance after an article published in 'The New York Times' Mandy Len Catron published on January 9 an article in The New York Times (which we translated […]
Comentários
---