---
Every time the "Tantric" appears in something, it arouses the curiosity. This time, Side B experienced a yoga class, which, far from any appeal, proposes to increase vitality and channel sexual energy.
In Carandá Bosque, in Campo Grande, classes take place in one of the rooms of the Tantra Yoga Lab and it is nothing of what we thought at first. With a calm voice, the yoga teacher and tantric therapist, Gabriela Ostronoff, or Raga, as it is presented, explains that the modality is the original, root yoga.
"It's a naturalistic, matriarchal, derepressing yoga that manifests itself and is spontaneous. So we bring a lot of the naturalness of the human being that we lose," explains Raga.
Those who look from the outside do not see postures that escape from what is an ordinary yoga class. There is nothing 'abnormal' except for elements of pompoarism.
"I work the same contractions of the pompoarismo, of esfincter, for the increase of vitality next to the corporal techniques that you develop the flexibility and corporal strengthening", describes Raga.
In practice, Tantric yoga brings together techniques that will just rescue the sensoriality and maturity that we let ourselves be lost. And not that yoga is aimed only at women, but the activity develops more the female side.
"When people hear tantric, they think they're going to have something about sexuality and that's kind of unreal, because fundamental tantra is celibate, it uses sexual energy so that at some point we do not need it anymore," Raga explains.
In the class, the student who gives himself / herself passes through exercises of connection with the unconscious, in order to be able to concentrate and execute the postures in a fuller way. "And I always say that you have an experience that is not technical, but that you have to feel something different because nobody is indifferent to the experience," says Raga.
Sexual energy is what moves us and gives us courage. This is one of the explanations that comes when class is over. "It is our root energy, it is the one that conquers things and our empowerment is in it," he says.
The idea of ​​tantric yoga is to increase vitality and channel sexual energies for the person to enjoy the best possible way.
"Those who practice a lot realize that the energy is very high, their vitality starts to improve a lot and when well channeled, it attracts their personal power, communication, love, intuition and develops other areas of the body," summarizes Raga.
On the Facebook of Tantra Yoga Lab there is a schedule of activities, to follow click here.
---
Posts Relacionados
---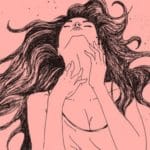 Tantric massage: what no one has told you yet.
Tantric massage: The word Tantra lives surrounded by mysteries and misunderstandings. It usually comes with promises, magic and fantasies related to sexuality. After all, is it possible to experience full body orgasms? Orgasms that can last for 20, 30, 40 minutes? Is it possible for a man to have multiple orgasms? And dry orgasms? It's […]
---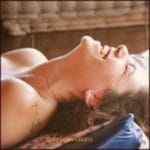 Terapia tântrica: como sentir mais prazer, curar traumas e ter uma vida mais plena!
Como a terapia tântrica pode dissolver traumas,  resgatar sua liberdade e sua alegria de viver? Sua criança interior ainda chora por dentro Desde crianças muitos de nossos instintos são reprimidos. O choro é reprimido, as vontades são reprimidas. Nossa expressão é reprimida. E tudo isso não aconteceu a toa. Tinha um motivo, uma necessidade, que […]
---
Orgasmo espiritual: Isso existe?
Orgasmo espiritual: É possível viver a espiritualidade através de práticas orgásticas? O mistério do "orgasmo expandido" Um orgasmo expandido é um orgasmo mais intenso e mais extenso do que se descreve habitualmente como um orgasmo comum. Porque este inclui um espectro de sensações que incluem orgasmos de corpo inteiro, tais quais os descritos por Wilhelm […]
---