---
Every time the "Tantric" appears in something, it arouses the curiosity. This time, Side B experienced a yoga class, which, far from any appeal, proposes to increase vitality and channel sexual energy.
In Carandá Bosque, in Campo Grande, classes take place in one of the rooms of the Tantra Yoga Lab and it is nothing of what we thought at first. With a calm voice, the yoga teacher and tantric therapist, Gabriela Ostronoff, or Raga, as it is presented, explains that the modality is the original, root yoga.
"It's a naturalistic, matriarchal, derepressing yoga that manifests itself and is spontaneous. So we bring a lot of the naturalness of the human being that we lose," explains Raga.
Those who look from the outside do not see postures that escape from what is an ordinary yoga class. There is nothing 'abnormal' except for elements of pompoarism.
"I work the same contractions of the pompoarismo, of esfincter, for the increase of vitality next to the corporal techniques that you develop the flexibility and corporal strengthening", describes Raga.
In practice, Tantric yoga brings together techniques that will just rescue the sensoriality and maturity that we let ourselves be lost. And not that yoga is aimed only at women, but the activity develops more the female side.
"When people hear tantric, they think they're going to have something about sexuality and that's kind of unreal, because fundamental tantra is celibate, it uses sexual energy so that at some point we do not need it anymore," Raga explains.
In the class, the student who gives himself / herself passes through exercises of connection with the unconscious, in order to be able to concentrate and execute the postures in a fuller way. "And I always say that you have an experience that is not technical, but that you have to feel something different because nobody is indifferent to the experience," says Raga.
Sexual energy is what moves us and gives us courage. This is one of the explanations that comes when class is over. "It is our root energy, it is the one that conquers things and our empowerment is in it," he says.
The idea of ​​tantric yoga is to increase vitality and channel sexual energies for the person to enjoy the best possible way.
"Those who practice a lot realize that the energy is very high, their vitality starts to improve a lot and when well channeled, it attracts their personal power, communication, love, intuition and develops other areas of the body," summarizes Raga.
On the Facebook of Tantra Yoga Lab there is a schedule of activities, to follow click here.
Comentários
---
Posts Relacionados
---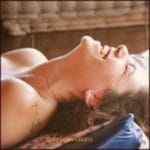 Tantric massage: what no one has told you.
Tantric massage Do you want to know what a tantric massage is? Do you want to know all the benefits and how to perform a tantric massage on your partner today?  Do you want to learn to practice incredible tantric techniques with free video lessons? So follow the thread, that in this article you will […]
Comentários
---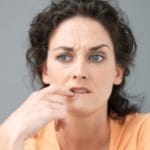 What experts do not say about "how to get to orgasm"
What does no one say about how to reach orgasm? How many women do you know how to reach orgasm? How many of them often reach orgasm? How many of them arrive by themselves? How many get to orgasm along with their partners? How many do not know if they had or did not have […]
Comentários
---
How to lose belly and not have constipation!
Today, I have a super tip for those who want to lose a few extra pounds, lose belly and no longer suffer from constipation. Do you suffer from constipation when traveling, or feel that your gut does not work as well as you would like? Would you like to lose belly or have more defined […]
Comentários
---