---
What is this forbidden pleasure?
There is an inner voice that tells the woman that showing and exposing her pleasure is wrong, it is a sin. Because the woman's pleasure must be sheltered, hidden. Being modest is a characteristic admired and cultivated by traditional education.
This is passed down from generation to generation. But it has created women who do not feel orgasm, do not know their own sexuality and feel guilt for their own pleasure.
This repression of female sexuality is cyclical. It is a reproduction of fathers and mothers who in turn were educated by their parents in a repressive and immature way within the scope of sexually.
But there is a way to change that consistently: question our own sexuality, our beliefs about pleasure, about sex itself, and open ourselves up to new concepts.
We need to get rid of retrograde dogmas and to guide our sexuality in values ​​such as joy, love, freedom and happiness. Only then can we break this cycle of repression and transfer something valuable to the next generations.
One of these tools to get in touch with a new sexuality is pompoarismo.
The pompoarismo and the matriarchal knowledge
The pompoarismo is a set of techniques, that date back more than 5000 years. But they were taught by mouth, from mother to daughter, who aimed to maintain female health through body exercises and care for their own sexuality. A wisdom that has stood for millennia, held by true guardians of the sacred feminine. And it still exists today because of the strength of these women who knew how to preserve and pass on that knowledge.
The pompoarismo is composed of practical techniques that not only tones and physically revitalize the feminine sexuality. Tantric pompoarism promotes, above all, a new emotional relationship with the uterus, genitals and pleasure. It promotes self-love and opens new and wonderful horizons of understanding itself and of sexuality itself.
Pompoarism is therefore a wonderful gateway to let go of this education that penalizes pleasure and gives a new meaning to female sexuality.
So, if you are interested in learning more about pompoarismo, subscribe to our contact list and receive our materials and content on the topic.
Comentários
---
Posts Relacionados
---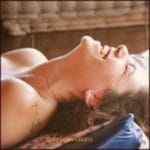 Tantric massage: what no one has told you.
Tantric massage Do you want to know what a tantric massage is? Do you want to know all the benefits and how to perform a tantric massage on your partner today?  Do you want to learn to practice incredible tantric techniques with free video lessons? So follow the thread, that in this article you will […]
Comentários
---
---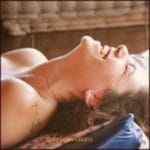 Tantric therapy: how to feel more pleasure, heal trauma and have a fuller life!
How can tantric therapy dissolve trauma, redeem your freedom and your joy in life? Your inner child still cries inside Since childhood many of our instincts are repressed. Crying is repressed, wills are repressed. Our expression is suppressed. And all this did not happen for nothing. There was a reason, a need, which can basically […]
Comentários
---