---

According to ancient eastern cultures, sex is the moment when you can draw the most light into the earth.

We are not talking here about sex for procreation, which is also very important, but we are talking about sex for pleasure, for the union of the couple.

Now, to receive all this light through sex, we have to understand that sex exists for procreation,
sex for pleasure is a compromise between these two types of sex.

In sex for procreation, it is very important that at the moment of conception, man and woman are having high vibrations, or we can say in the state we call "no mind" 
in a meditative state.
Thus, the soul that is channeled into conception will vary according to the thoughts and feelings experienced during the sexual act and especially during orgasm.

As for sex for pleasure, it is important that it is not just for body pleasure. When we have sex just for bodily pleasure, we leave that relationship feeling that 
something is wrong, sometimes even feeling with existential emptiness, we do not feel well, full of love and full (even when we reach orgasm), as we should feel, 
since sex is the greatest natural way to connect us with divine light. And here we are not talking about Puritan sex, in marriage, out of wedlock, homosexual, heterosexual ... We are talking about 
any kind of sex that is done with the proper conscience.




What would be proper awareness during sex?

Tantric sex proposes that we be completely present and aware at the time of the sexual act. The connection with the partner or partner, the feeling of not wanting pleasure just for oneself, 
of wanting to satisfy the other too, the desire to mix with the other, of communion ... All this is very important from the time of the sex and not just a meager body orgasm, which if not done 
with the right conscience brings negative karma.
Many people seek relationships, partners, and at the time of sex vibrate in shame, fear, or even exacerbated sexuality just to seduce and satisfy each other. Some lose attention and interest 
and even make grocery lists in mind during sex, totally disconnected from the sexual act (this happens, really). After such sex, it is almost certain that nothing else will happen.

When we have sex with presence, with surrender and love, we bring blessings to the relationship.
Sex begins before getting to bed. It starts with the look, the vibration (which is possible to feel), and thus we can identify its quality. So if there is no stable relationship yet, it is 
important that the two are open to having a relationship, because sex with the right conscience unites the couple!

Tantra teaches us some wonderful techniques for practicing presence sex with awareness, meditative sex. These techniques are important for couples who want to bring these blessings into the 
relationship, for people who want to start a relationship already with a high vibration, people who know the need for a sexual relationship to expand consciousness.
Comentários
---
Posts Relacionados
---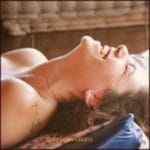 Tantric massage: what no one has told you.
Tantric massage Do you want to know what a tantric massage is? Do you want to know all the benefits and how to perform a tantric massage on your partner today?  Do you want to learn to practice incredible tantric techniques with free video lessons? So follow the thread, that in this article you will […]
Comentários
---
He's too fast in bed! How can I help you?
He is too fast in bed: To understand why, you need to go back a little in time and understand the story behind the men of today. What sex education did they have? What were your teachers? What were your examples? What were your past experiences? And why so insensitive? Why do they fuck like […]
Comentários
---
A Tantra Kabbalah Link
Hinduism and Judaism share an overwhelming majority of principle in their Tantric and Kabbalistic systems. Contrary to popular belief, Hinduism and Judaism are both monotheistic religions, however differ in their worship toward deities. Judaism is a strictly monotheistic religion in terms of deity worship while Hindu tradition worships many deities. Tantra and Kabbalah, the mystical […]
Comentários
---