---
Would you like to develop intimacy, create new ways of connecting, and live a truer, more in tune, fuller and healthier relationship?
I think everyone wants it, right?
Every relationship is either in a move away or in an approach move. In some cases the withdrawal seems inevitable and with each passing day the relationship is getting colder and more distant.
But do not worry. You're not alone!
This post will bring you 5 practical behaviors so that your relationship can evolve and get back into an approach movement.
For free, you will still get an amazing gift with tantric hands-on exercises to take the sexuality of your relationship to the next level!
But it's not just sexuality. Tantric exercises promote very deep intuitive, emotional and nonverbal communication.
Undoubtedly worth checking out!
And if you want to check all 5 behaviors, here goes …
1. If you tell a truth, that becomes part of your past …
… but if you tell a lie, that becomes part of your future.
Lying is what destroys relationships the most. Couples do not reach separation overnight.
This is the result of the accumulation, day after day, of unresolved issues being thrown under the rug that no one has the courage to move.
And no relationship hangs on lies. You have to put the questions on clean plates, talk with your heart and say what's going on inside.
Apologize! Take on your mistakes, betrayals and slips. As hard as it is.
I have seen frank conversations that were very painful, but surely without them some relationships would be doomed to an eternal cycle of lies and end in a sure divorce.
2.Use and abuse assertive and non-violent communication.
Avoid using phrases like "you are that", "you are that". It is important to have periodic, honest and genuine conversations periodically. But these conversations cannot become a blame game. It's not just getting in front of each other and throwing all that emotional garbage at him.
The idea of ​​assertive communication is to expose your feelings and the facts that might have led you to feel a certain way. But without trying to impersonate a culprit.
Phrases like "I felt disrespected at that dinner when that happened", "I felt humiliated when you told me that", "I felt abandoned the day you traded me for work", "I feel rejected when you do it" this … "can help our partner understand what's going on inside us without having to blame him.
Talk about yourself, the facts and your feelings. Open up clearly and everything will be easier.
3. Learn to forgive, but do not accept the repetition of the error.
Forgiveness is one of the most sacred acts in existence and is the mark of those who are truly strong. Only the weak cannot forgive.
And when someone opens his heart and sincerely repents, there is a very valuable opportunity for reconciliation.
However, when an act of betrayal or something serious recurs periodically it is necessary to set a limit and give an ultimatum to the situation. Otherwise nothing will ever change.
It takes courage, because there are situations that can no longer be sustained. When one is deliberately and repetitively disrespectful, one must put an end to it.
Have a straight talk and use the famous "go or crack".
4. Perform a weekly ritual to be lovers.
Many couples suffer from lack of time to enjoy each other. Whether due to hard work or children. But this meeting is very important. And here we suggest that this happens at least once a week.
Sexual intercourse works a visceral and vital energy in our body. The trivial or unconscious use of this energy can lead to loss of vitality and trivialization of relationships.
Therefore we recommend that you cultivate this energy with great care and attention.
Separate a playlist, set up a warm, low-light environment and date.
Preferably, use the tantric techniques we teach in our Free Workshop or our full Course on Sexuality and Tantric Massage.
We teach in it very deep and important practical techniques for those who wish to expand their sexuality and develop more loving and pleasurable relationships.
Thousands of couples have already done our free workshop and most report that they have reached a new level of connection, intimacy and pleasure. Worth a try.
5-Don't be afraid to ask for help.
If you have tried all of the above recommendations but communication is not yet happening … consider looking for help.
In many cases, even when there is true, respectful and intense communication, a couple may have difficulty understanding and approaching each other.
It may be important in such cases to seek help from a couple therapy specialist.
He can be an important mediator in this relationship. It can facilitate understanding and create specific dynamics for the maturity and harmony of your relationship.
Comentários
---
Posts Relacionados
---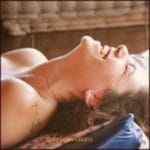 Tantric massage: what no one has told you.
Tantric massage Do you want to know what a tantric massage is? Do you want to know all the benefits and how to perform a tantric massage on your partner today?  Do you want to learn to practice incredible tantric techniques with free video lessons? So follow the thread, that in this article you will […]
Comentários
---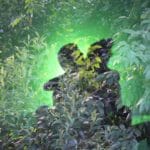 Transcendental orgasms: how to live them?
Transcendental orgasms: when working with the word "transcendence" it is a bit difficult to give scientific evidence and gain credit from the academic community. Especially when it comes to sexuality. But there are already some works with worldwide support, which corroborate all that we have already lived empirically in Tantra Yoga LAB, as therapists and […]
Comentários
---
He's too fast in bed! How can I help you?
He is too fast in bed: To understand why, you need to go back a little in time and understand the story behind the men of today. What sex education did they have? What were your teachers? What were your examples? What were your past experiences? And why so insensitive? Why do they fuck like […]
Comentários
---