---
This questionnaire is part of a 1997 experiment on how to create intimacy. The study ended with the marriage of two of the participants. It returned to gain importance after an article published in 'The New York Times'
Mandy Len Catron published on January 9 an article in The New York Times (which we translated into Verne) and in which he recounts how he fell in love with the help of 36 questions developed by the psychologist Arthur Aron
Although the writer used Aron's questions to fall in love and to fall in love with her, -as in their study as a tool to generate intimacy, not necessarily loving, gradually. The goal was to help psychologists create a close relationship in the context of a laboratory so that it would be possible to manipulate and study the variables in this relationship.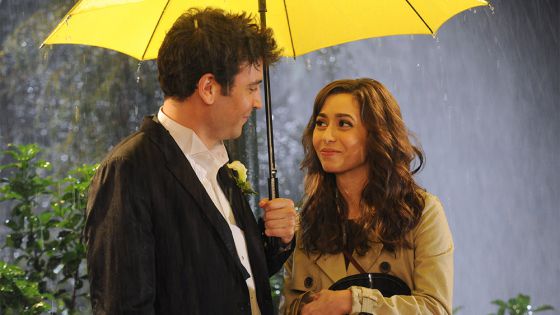 Mandy Len Catron published on January 9 an article in The New York Times (which we translated in Verne) and in which narrates how he fell in love with the help of 36 questions elaborated by the psychologist Arthur Aron.
Although the writer has used the questions of Aron to fall in love and to fall in love with her, Aron put them in his study as a tool to generate intimacy, not necessarily loving, gradually. The goal was to help psychologists create a close relationship in the context of a laboratory so that it would be possible to manipulate and study the variables of this relationship.
When Aron tested the questionnaire, he distributed some of the participants to couples of men and women. One of the couples who participated and met in this study eventually married six months later. As Aron explained to Wired magazine in 2010, "the last time I contacted them, they were still together."
Meaning, this questionnaire, designed to get people to open up a little bit, really works. We reproduce it below if someone wants to test it (under your responsibility). The original study requires that one be completely unknown. It is recommended to employ 45 minutes: fifteen for each set of questions, although both Mandy Len Catron and these two Guardian volunteers needed more time. Participants should read aloud one question each, although the two should answer them all.
When they finish the questionnaire, the two should walk away and answer the questions asked by the researchers. In the original study there is no mention of needing to look into the eyes for four minutes at the end, but it is not inadvisable: it worked for Mandy Len Catron.
Grupo I
1.If you could choose anyone in the world, who would you invite to dinner?
2.Would you like to be famous? In what way?
3.Before you make a phone call, do you rehearse what you are going to say? Why?
4.For you, what would a perfect day look like?
5.When was the last time you sang alone? And to someone else?
6.If you could live to be 90 years old and have the body or mind of a 30-year-old during the last 60 years of your life, which of the two would you choose?
7.Do you have a secret intuition of how you're going to die?
8.Say three things you believe you have in common with your interlocutor.
9.Which aspects of your life do you feel most grateful for?
10.If you could change something in how you were educated, what would it be?
11.Use four minutes to tell your partner the story of your life in as much detail as possible.
12.If tomorrow he could get up enjoying a new skill or quality, what would it be?
Grupo II
13. If a crystal ball could tell the truth about you, your life, the future or anything else, what would you ask?
14.Is there something you have long wanted to do? Why have not you done so yet?
15.What is the greatest achievement you have achieved in your life?
16.What do you value most in a friend? What is your most valuable memory?
17.What is your most painful memory?
18.If you knew you were going to die a year from now, would you change anything in your lifestyle? Why?
19.What does friendship mean to you?
20.How important is love and affection in your life?
21.Alternately, share five characteristics that you consider positive in your partner.
22.Is your family close and caring?
23.Do you think your childhood was happier than the rest?
24.How do you feel about your mother?
Grupo III
25. Say three sentences using the pronoun "we". For example, "we are in this room feeling …"
26. Complete this sentence: "I wish I had someone to share …"
27. If you were to end up as a close friend of your partner, share with him or with her something that would be important for her to know.
28.Tell your partner what you liked best about him or her. Be very honest and say things you would not say to someone you just met.
29. Divide with your interlocutor an embarrassing moment of your life.
30. When was the last time you cried in front of someone? And alone?
31.Tell your interlocutor something you already like about him.
32.Is there anything that is very serious and one should not make jokes about it?
33.If you were to die tonight without being able to talk to anyone, what would you regret not saying to a person?
34.Why did not you say so far? Your house is on fire with all your things inside.
35.After saving your loved ones and their pets, there is plenty of time to make one last incursion and save a single object.
36.Which would you choose? Why? Of all the people who make up your family, which death would be most painful for you? Why? Share a personal problem and ask your interlocutor to tell you how he or she would have acted to solve it. Also ask how you feel about your problem.
SOURCE: https://brasil.elpais.com/brasil/2015/01/21/ciencia/1421860773_040293.html
---
Posts Relacionados
---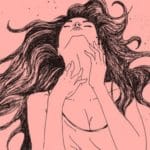 Tantric massage: what no one has told you yet.
Tantric massage: The word Tantra lives surrounded by mysteries and misunderstandings. It usually comes with promises, magic and fantasies related to sexuality. After all, is it possible to experience full body orgasms? Orgasms that can last for 20, 30, 40 minutes? Is it possible for a man to have multiple orgasms? And dry orgasms? It's […]
---
Cultivate the main fire, that of the beginning!
Here is one of the main sutras of the Vigyan Bhairav ​​Tantra, the main Tantric scripture, commented by OSHO. Sutra number 48 says: "AT THE START OF SEXUAL UNION KEEP ATTENTIVE ON THE FIRE IN THE BEGINNING, AND SO CONTINUING, AVOID THE EMBERS IN THE END." (When initiating sexual union keep your attention to the […]
---
What is Tantric Sex? How to make? A complete guide!
What is tantric sex? A little of history                                              Tantra is a behavioral philosophy that has its first records, more than 5000 years, in a region that today is India. The region was occupied […]
---