---
How to treat premature ejaculation naturally?
Premature Ejaculation: Most men ejaculate less than 5 minutes after penetration. Unfortunately, for most women, this is not a reasonable time. While not being framed as an "early ejaculator" by urologists, the average man ejaculates too fast and ends up enjoying himself before his partner reaches orgasm.
In a relationship with two, it is important that there is harmony, exchange, communion and respect. So in this post we will tackle the problem where it actually happens. We will follow the concept of Masters and Johnson and assume that premature ejaculation is detected when the individual enjoys, in most relationships, before the partner.
But why does this happen? Why do most men suffer from this common evil? Why is their time so different from women's time?
It's all a matter of training. In general, men begin their teenage masturbatory practice. And they do not stop masturbating after being sexually active. It can be said, then, that men masturbate much more often than they have sex. That is, the male ejaculatory reflex is much more related to masturbation than to sex. And that's where the key to that story lies.
Premature ejaculation and masturbation
But how so? Is it the fault of masturbation? Am I going to have to stop masturbating?
Do not.
It is not masturbation itself the problem. But the way it is used.
The quest for immediate pleasure makes many men addicted to masturbating frantically and getting doses of pleasure ever faster.
Who ever gave a quickie with the intention of pulling off a small dose of orgasm before leaving for an appointment? It's cutting-edge biotechnology. In two minutes the guy already gave his "jolly" and is ready for the next meeting.
But every time you masturbate quickly and frantically you create a record, a body memory. With time and with the repetition of this way of masturbating, your body finishes getting "accustomed" to reach orgasm very fast. This creates a very strong and addictive neural pathway. So when you're going to have sex and start the "in and out" movement, your body recognizes that this stimulus is the same in masturbation and does what you taught it to do: ejaculate.
Good. But now? What to do?
The good news is that there are totally natural solutions, without contraindications, and, above all, very pleasurable and that can reverse this situation. I will leave both here, which in my point of view, as a therapist, are the most pleasurable, fluid and natural.
1-Conscious Masturbation:
Everything revolves around creating new neural pathways that stand out from the old conditioning of masturbating to deal with day-day anxiety and end up ejaculating too fast. Try stimuli that bring pleasure but are not those that simulate the movement of penetration.
Create new friction, stretch and explore the entire genital region. In addition you can set a goal to increase, each time you masturbate, half a minute. Every time you masturbate you commit to controlling ejaculation for half a minute more than the previous time.
This, over time, reconditioning your body and leads you to maintain the erection. It also teaches your body how to delay ejaculation every time for longer without having to do forced restraints.
2-Tantric massage:
Tantric male massage or Lingam massage
The "Lingam massage" or "penile massage" is the male tantric massage. It is a massage that has a duration of 30min to 1h 30min, with stimuli made throughout the male genital region, which create "new neural pathways" related to male pleasure.
It also helps a man to feel pleasure in new ways and create new conditioning. It brings different stimuli of the "come and go" of masturbation, can lead to hyper orgasmic experiences and makes you experience the pleasure you have never experienced before.
Read also: Tantric massage: what it is and how to do
With time and a consistent practice man creates new body memories, recognizes new ways of feeling pleasure and teaches the body to support the erection for longer. It also helps to keep you erect for longer before ejaculating and prolonging your own pleasure.
OK. But who's going to do this massage on me?
Nothing better than your partner for that. We at Tantra Yoga LAB always recommend that if you are interested in living a healthier and fuller sexuality, involve your partner in this journey and develop along with it. So you can give and receive pleasure, develop more intimacy, connection and develop deeper and more true relationships.
If you are interested in learning more about the world of Tantra, learn tantric massage techniques,
Comentários
---
Posts Relacionados
---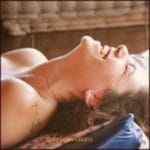 Tantric massage: what no one has told you.
Tantric massage Do you want to know what a tantric massage is? Do you want to know all the benefits and how to perform a tantric massage on your partner today?  Do you want to learn to practice incredible tantric techniques with free video lessons? So follow the thread, that in this article you will […]
Comentários
---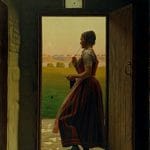 Expectations
The people you relate to have been chosen to participate in your life because they have what is needed for your learning. To be able to see through them what is inside you, your characteristics and values ​​that come in the way you exchange with each other. What is resolved within you flows and is […]
Comentários
---
Tantric Massage Course in Portugal
Another inspirational testimonial! "I had the most intense weekend of my life." At first, I was a bit afraid of what the experience would be like, because I had no prior contact with Tantra, nor much certainty of what would happen in the course. By the strength of what I felt in receiving the massages, […]
Comentários
---