---
Relationship begins as I relate to myself.
How much I listen to myself, how much I trust myself, my intuitions, how much I reserve moments to be alone with me to learn to silence my noisy, critical and judgmental mind to listen to my heart, feel what my body is, what he is telling me through his pains and troubles, what emotions are tied to these signs, trying to understand the cause, finding my wounds, taking care of me, welcoming me, doing things that I like, that When I ignore this stage of consciousness and go out into the world in the automatic mode, running away from myself, I project in my relationships the heart that is not being heard, the pains that are not being cured, I see in others what bothers me, unable to identify that it is a mirror, the nuisance is mine, comes from within me, and I recklessly reckon it is the fault of the that the other causes me. I can not even see and separate his pain from mine. This is projection. Do not irritate me or I do not bother with others if this feeling does not well on me.
Tantric pompoarismo online course >>> Learn more
Tantric pompoarismo online course >>> Learn more
I can not be afraid to see and know the bad inside of me, it is necessary for me to get to know myself and change that. It requires introspection, requires acceptance, requires forgiveness. Forgive and accept myself. And it requires even greater effort to observe myself all the time in relationships when these signs come to be able to identify and begin the practice of doing differently, with awareness. It's not magic from one day to the next, it's hard work to beat myself, because my biggest opponent is me, not the other. And it's worth it, I do it for myself, to grow and develop as a soul, as a being human, so I can reflect a better world in which I can be more aligned with my truth and learn to build my happiness that starts from inside me too.Thus I can relate better with myself, with people and with the world.
Cris Dionísia Devakant

Comentários
---
Posts Relacionados
---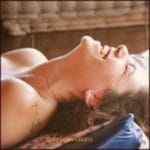 Tantric massage: what no one has told you.
Tantric massage Do you want to know what a tantric massage is? Do you want to know all the benefits and how to perform a tantric massage on your partner today?  Do you want to learn to practice incredible tantric techniques with free video lessons? So follow the thread, that in this article you will […]
Comentários
---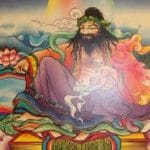 What is tantra?
What is tantra? Tantra is a behavioral philosophy that has come to more than 5000 years. It flourished in a society where Pakistan and India are today. This philosophy explains how man relates to himself, to other human beings, to animals, and to nature. A relationship that is based on sensoriality (through the bodily senses). […]
Comentários
---
Cultivate the main fire, that of the beginning!
Here is one of the main sutras of the Vigyan Bhairav ​​Tantra, the main Tantric scripture, commented by OSHO. Sutra number 48 says: "AT THE START OF SEXUAL UNION KEEP ATTENTIVE ON THE FIRE IN THE BEGINNING, AND SO CONTINUING, AVOID THE EMBERS IN THE END." (When initiating sexual union keep your attention to the […]
Comentários
---